Programs
Our
-Ginamarie Pugliese
Project Manager, Fenimore Art Museum

© History is a Hoot, Inc. 2003-2012
To get the 4-1-1 on our programs, click the titles to the left.
Call toll-free 877.751.7129 for information on our fees and what we can do for you.
FanMail

NASA
Aerospace Corp
OPM Security Professionals Seminar
Western Angiographic and Interventional Society
Smithsonian Institution
National Archives
Office of Naval Intelligence
University of Maryland
Cold War Museum Conference
National Credit Union Administration
NSA's National Cryptologic Museum
National Park Service
Administrative Office of the U.S. Courts
University System of Georgia Human Resources Association
National Air and Space Intelligence Center
Fenimore Art Museum
Association For Intelligence Officers
Business and Professional Women's Club
National Women's History Museum
Fairfax County Public Schools
George Mason University
Shenandoah University
Fall for the Book Festival
National Association of Retired Federal Employees
Central Intelligence Retirees Association
Lifetime Learning Institute
USS Canberra Association
DAR Continental Congress
Apple Blossom Festival
Smithsonian Conservation and Research Center
Here is a partial list of organizations that have enjoyed our presentations:

For Virginia Educators:
Most programs support several SOL curriculum areas. Click on a program and look for the school bus.

Your field trip comes to you.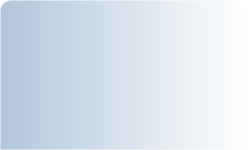 *Keynote Address *Associations
*Corporate Meetings *Luncheons
*Spouse/Partner Programs *School Programs
*Museums
*Colleges and Universities
secret

secret


I have to say, to work with Linda McCarthy is truly to work with the educational programmer's dream speaker. Beyond her enthusiasm for the topics, she is always on time, on task, and on target when it comes to preparing for an event, attending promotional advertising spots, or instantly assessing your audience.